Summary
Since 2010, Duane has been the executive director of Great Transition Stories—a project whose mission is to gather, understand, and share the great stories that can guide humanity through our time of profound transition to a sustainable and thriving future. A key task for our times is discovering the simple, emotionally powerful stories that describe our human journey and call our higher human potentials from us. This is one of the rarest moments in the entire span of human evolution—after tens of thousands of years of separation, we are finally beginning to develop stories of "all of us." With the old stories breaking down, and new stories not yet in place, the world is uniquely open to discovering "Great Transition Stories." Our mission is to meet this window of opportunity with inspiring and empowering narratives that are grounded in lived experience.
An informal talk by Duane describing Great Transition Stories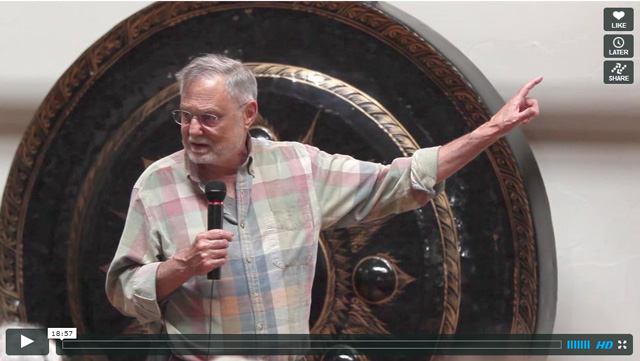 The World Ahead
We are going to create an unrecognizable Earth if present trends continue. Individual crises are converging to create the perfect storm of a global systems crisis with breakdowns in every sector—economic, ecological, social, political, religious, and more. Without larger, shared stories to give meaning and direction, we can get lost in the chaos of collapse.
Stories of Great Transition
Stepping back, how can we describe what is happening to the Earth and to the species? A team has drawn together trusted descriptions of profound transition that can help us make sense of these times and our pathway into the future. This is the heart of the website and gathers together deep insights from trusted sources and presented in the form of narratives. The narratives are drawn from biology, cosmology, psychology, technology, mythology, and more.
Life on the Other Side of Transition
What does life look like on the other side of transition? What do these narrative tell us about: new forms of community, multiple work roles, micro-economies, reconciliation movements, a perspective of ourselves as citizens of the universe, diverse initiatives for restoration of the Earth, moving from physical 'growth' to non-physical forms of 'development,' and many more.
Building Resilience with New Narratives
How can all kinds of organizations re-story themselves in a way that responds to the powerful trends transforming our world? If an organization or community or species has a sense of story, it creates an invisible glue that helps people pull together in times of crisis. To support a new narrative movement, we are developing collaborations with academia, green business, transition towns, Hollywood and entertainment media, and more.